SPOTS OPEN FOR A SHORT TIME
Resident of the Forest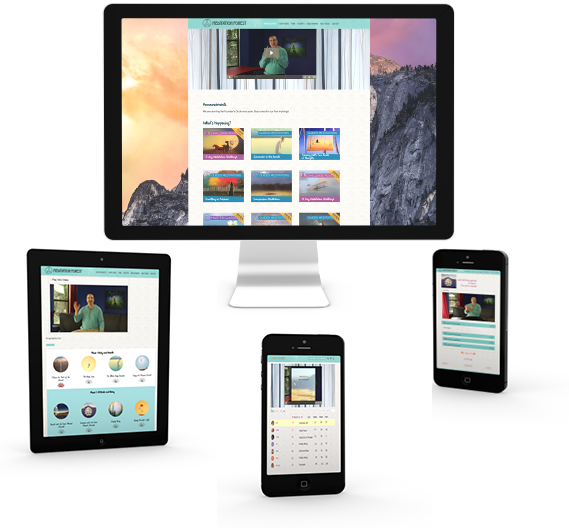 Instant Access to hundreds of hours of guided meditations and video trainings and downloads and the Online Progress Learning Portal
Access to the long course for as long as you are a member: The Organic Path of Awakening Being
Weekly Live Calls – get all your meditation questions answered
Unlimited Access to the Online Community of Meditators
and so much more!
There's no risk. 30 Day Money Back Guarantee. Cancel Any Time.
"Meditating during the challenge has resulted in a greater sense of peace, acceptance and well–being for me. Ten to thirty minutes in the morning made a huge difference in my ability to self–regulate throughout the day. Thank you Alan for doing this!"
~ Rhonda L., Berkeley, CA
"The meditation course with Alan was a pleasure, a respite, and opened me up to noticing things about myself that were sitting in plain sight. I feel happier, more aware, and more noticing of the joyful in my everyday life."
~ Katie J., Cleveland, OH
DOUBLE 100% Life Transformation Guarantee: Your Money Back No Questions Asked: Try it for a month and get your money back. Plus, if at ANY TIME whatsoever you don't find that your life has changed A LOT, or if you don't find this new experience of feeling alive is worth many times your small investment of the price of a few sips of coffee a day, you can cancel any time and not be re–billed. In fact, for any reason you can simply login, cancel your account with a click any time, and never have to cancel directly with me. It's instant, with no explanation necessary. There's zero risk and you'll never get the runaround.
---
First Name:
Last Name:
Email:
Re-Type Email to Confirm:
Your New Password:
Zip Code:
Credit Card Number:
Exp. Date:
Security Code: